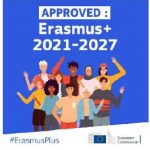 Istituto Leone Dehon is an officially accredited school in the 2021 / 2027 Erasmus + project (ka120).
Erasmus is considered one of the major achievements of the European Union: it enriches participants with lifelong mobility experiences and promotes understanding between European citizens. It will also contribute to fulfilling our goals for a fairer and more environmentally friendly Europe.
OUR SCHOOL AND THE ERASMUS + PROJECT
Our school has successfully taken part in Erasmus activities which involved both short-term student mobilities and job shadowing projects. Our interests revolve around themes like environmental sustainability, digital transformation and participation in democratic life, common values and civic engagement.
BUDAPEST 2022 / 2023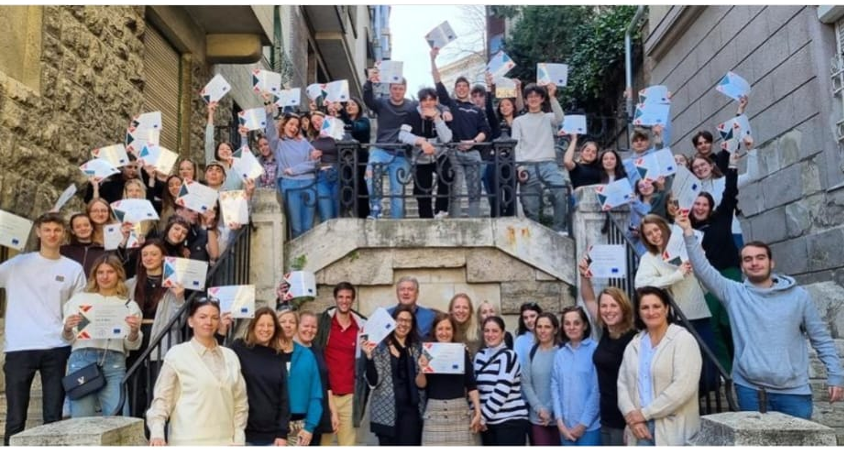 Hungarian and Italian students celebtrate together after receving their diploma following their week's stay in Budapest (March 2023)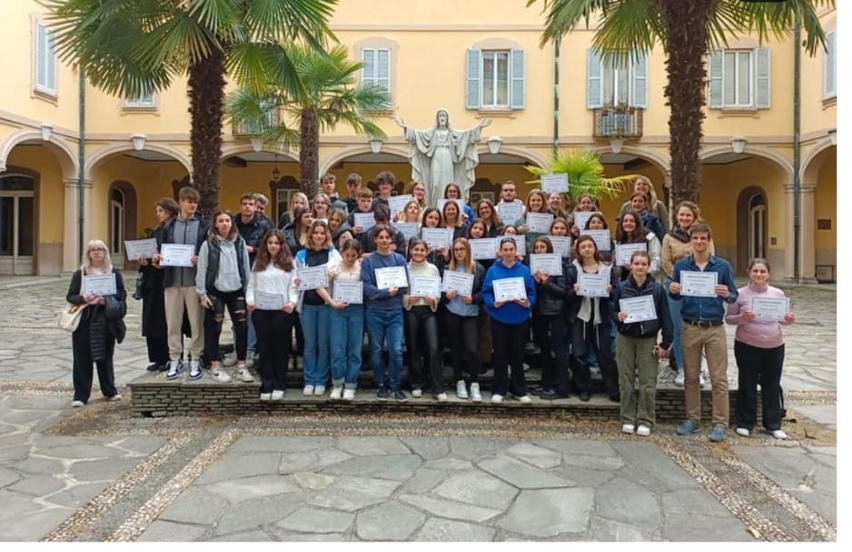 Hungarian and Italian students pose for the last picture at the closure of the project. The closing ceremony is held at Liceo Leone Dehon in Monza (April 2023)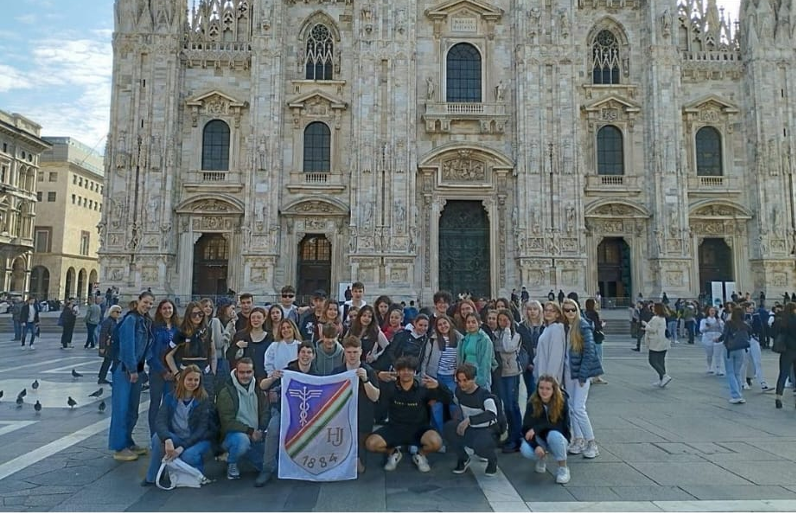 Italian and Hungarian students visited together the Duomo of Milan in April 2023. The visit included a walk on the roof of the world-famous cathedral.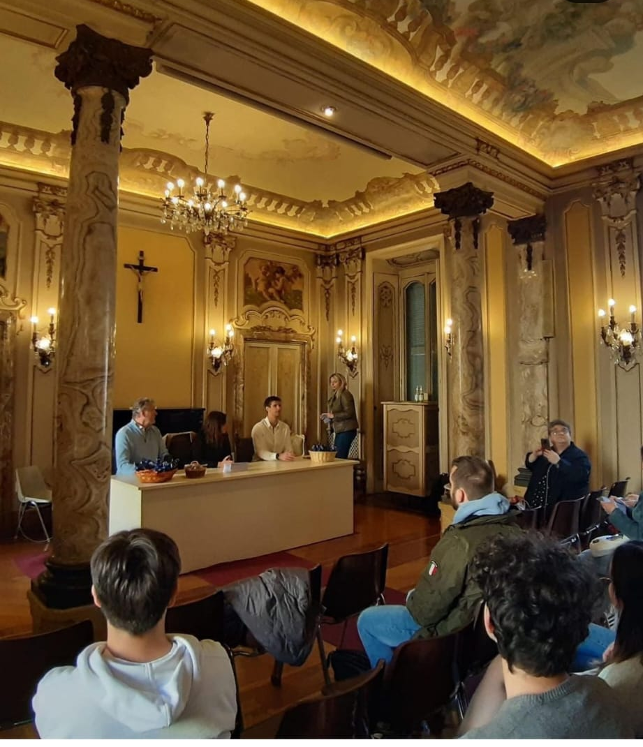 The Italian teachers' board welcomes the Hungarian commitee in Sala Bella, at Liceo Leone Dehon (April 2023). The ceremony officials opens the Italian part of the 2023 Monza-Budapest Erasmus Project.